There are several thoughts which are pop up in our mind while selecting freelance work and daily jobs. There are several points that we require to consider, such as what would you select? Would you like to be confronted with your freelancer job or want to be stable with your day jobs? If you ask these questions to someone. Most of the person would prefer the first choice, which is a freelancer job. The logic behind this might be that no one wants to work under the boss. And there is no difficulty related to traveling, and one can fulfill their responsibilities too, without any burden. Recession can be the best duration to work from your home. This cyclical flow of the economy put affect on everyone's work.In this way, freelance writing jobs from home can be the best job in the recession period because of several reasons. We are providing some of the reasons to start freelance writing in a recession so that you can understand how you can earn in this unemployment period. So let's check out those reasons and you can check our best freelance website for further details.

Freelancer Writing Requires Less Start-up Cost
In the initial years of this career, one needs fewer start-up costs. So what do you require? All you have to require is an internet connection and a computer system. As it is known to all that these two are available in everyone's house, therefore maybe require a one-time investment. The other question that arises in your mind is that the writer needs a website on which you can get freelance writing jobs from home.
If you are worried about the websites, then there is no need for that. Several websites are offering freelance writing jobs. WordPress offers you to make your website at zero cost. Therefore you do not require to pay more money to start your freelance writing service from home. And in a recession period, it can be easy for you to manage your money.
Freelance Writing Jobs Require Strong Customer Base
In the field of freelance writing, you can get the customers easily. And you can construct a strong customer base more effectively and efficiently. You require to keep in mind that online ads can be beneficial for you. To find any of the freelance writing jobs, and in the same way. It is a quick way to get clients. For this process, effort and time are required. Several issues and barriers included in finding a job during the recession period. Therefore, starting freelance writing jobs in a recession period can be beneficial for you.
Mobility
As you are working from home, then you do not need to get worried about the mobility factor. You can move to another place anytime with freedom and then you can continue your work anytime. If you want to earn valuable money in the period of recession. You can do the assignment of the others and get paid.
Individuals Prefer for Business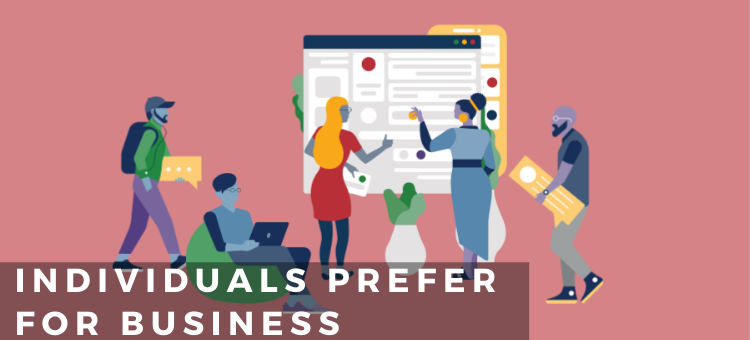 You have met several employees who are disappointed with their previous boss and jobs. The reason for this can be anything such as deduction in salary payment, unfair by the bosses, or exploitation at the workplace. This level of dissatisfaction mainly arises in the recession periods when there is a shortage of employment. Because of the high level of dissatisfaction, people want to work from their home, and they might be starting their own business. For all this, they require an online marketing feature, a website, effective advertising methods, marketing devices, and much more.
The next thing that you have to keep in mind that online writers can give this expertise as they are the most competitive persons in online marketing. The writers who have freelance writing jobs from home are well-versed with the key points that can aid a business in the initial stage and further, too. So, there is a high scope of freelance writing; the logical reason for this is that, when the economy of a country goes down, freelancing might be a good resolution, and the expansion for this is negligible.
Work From Home
One of the best factors that can analyze under the freelancing service is that you have an opportunity to work from home. This might be like a dream comes true, by which you can work in the comfort zone of the house. The most beneficial thing about freelance writing jobs from home is that there are minimum chances of overhead cost. If you are working in a workplace, then you have to pay money as a traveling allowance, too, but this factor is not applicable to work from home. Therefore you do not need to get worried about the payments in the recession period as you are not paying for any of the travel allowances.
Conclusion
As recession can play a crucial role in unemployment, therefore, freelance writing jobs can be useful for you. We have listed some of the reasons to start your freelance writing, especially in the recession period. Our experts think that these reasons might be helpful for you to understand why you should choose writing as a freelance job. If you want to know something about freelance writing jobs, then you can contact our customer support executive who can help you by providing some of the writing samples. So, you can easily provide the writing to your clients too.